A murder investigation has been launched after a man was stabbed to death in Bangor, County Down.
The 47-year-old man was attacked outside a property in Enterprise Court at 01:00 GMT on Thursday, police said.
A 45-year-old man was arrested at the scene and remains in custody.
Police have sealed off the entrance to Enterprise Court and are appealing to the public for any information that could help them with their investigation.
It is a small residential area, close to Balloo Industrial Estate on the outskirts of Bangor.
One local woman said the murder scene was "like something from a horror movie".
At 10:30 GMT a private ambulance arrived at the scene and took away a body, as friends of the dead man looked on in tears.
A forensic team is examining the scene.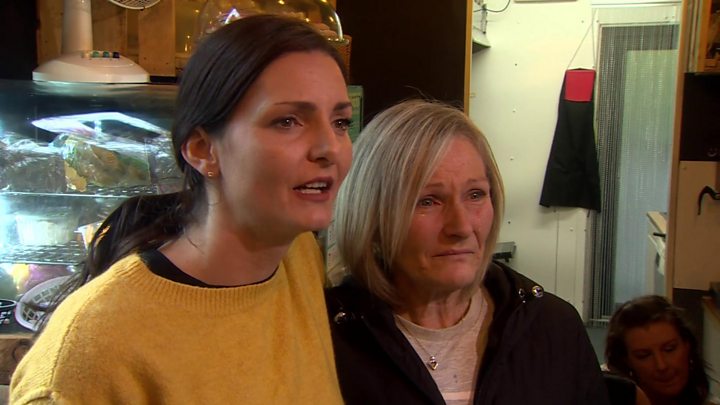 The man who died had many friends in Bangor and lived there, but did not come from the town originally.
Friends and former co-workers, Leah and Wendy Stenning said the victim was "the nicest man you'd ever meet".
They added: "He worked so hard here and he wanted nothing in return but friendship.
"As soon as we opened he was in the door… he would have taken a brush and brushed up all the leaves, he was just such a kind, caring… just a big teddy bear."
Source: http://www.bbc.com/news/uk