BBC investigation exposes Shia clerics in Baghdad advising men on how to abuse girls
Im walking through the security cordon that leads into Kadhimiyah, one of Shia Islams holiest sites. Im in a queue, along with dozens of pilgrims who have come from all over the world to pay their respects to the shrine of Imam Kadhim. At the gate, a female security guard pats me down and looks into my handbag, a reminder that the story Im reporting on here isnt going to be easy.
As I walk around the market stalls surrounding the shrine, I notice the many marriage offices dotted around the mosque, which are licensed to perform Sharia marriages. Id received tips that some clerics here were performing short-term mutaa [pleasure] marriages, a practice illegal under Iraqi law whereby a men can pay for a temporary wife, with the officiating cleric receiving a cut.
I was told that behind closed doors many of these clerics were using and abusing Sharia marriage laws to exploit women for profit. These men were grooming vulnerable girls and young women, trapping them into prostitution and pimping them out, all with seemingly total impunity.
For such a story, we needed to secure evidence on camera. We recruited a male undercover reporter who, over the course of our year-long investigation, met and secretly filmed several of the clerics running the Sharia marriage offices in the vicinity of the shrines. Meanwhile, I met and interviewed the clerics female victims, as well as some of the male clients who routinely used pleasure marriages.
First, our undercover reporter approached a number of clerics with marriage offices near the shrine of Kadamiya in Baghdad to gauge how many were willing to perform mutaa ceremonies. Out of 10 clerics that were approached, eight agreed to arrange a pleasure marriage for our reporter. You can marry a girl for half an hour and as soon as its over, you can marry another, one of the clerics, Sayyed Raad, told our reporter on camera, even after half an hour, you can marry another, he repeats.
We also caught on camera evidence supporting some of the victims claims that clerics often conspired with their male clients to deceive women. In a Kadamiya marriage office, our reporter, posing as a visiting businessman, was advised by the cleric to use deception when planning a pleasure marriage: Take my advice, dont tell her where my offices are in Kadamiya, so afterwards she cant come looking for her rights. Trust me, its better that way.
We found that teenage girls were particularly vulnerable to predatory men assisted by clerics, often paying the heaviest of prices for their misfortune. In Iraq, for a young girl to lose her virginity outside of marriage is widely seen as a scandal bringing shame on her family and tainting its honour. Such girls are often disowned and shunned by their families. In some cases, the girls are murdered.
In Kadamiya, Sayyed Raad offered to officiate a pleasure marriage between our reporter and a young virgin. He advised him not to take her virginity during their time together, adding that anal sex is permitted. If I do take her virginity, God forbid, what do I do? our reporter enquired. Do [her family] know where you live? Sayyed Raad asked. No, they dont, our reporter confirmed. Then you can just leave, the cleric declared.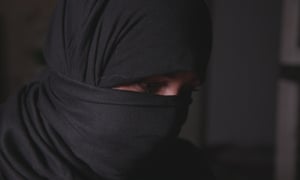 Source: http://www.theguardian.com/us