Karina Garca is the latest candidate to be killed ahead of local elections. Residents say the peace that a 2016 deal was supposed to bring has not arrived
When she launched her campaign to be the towns first female mayor, Karina Garca was already household name in Surez, a conflict-ridden municipality in western Colombia.
At 32, she had already served as a councilwoman there, and later as the governments local human rights representative earning a reputation for working long hours and uniting disparate indigenous farming communities with the largely Afro-Colombian urban centre.
Karina tried to help everyone in her community, Orlando Garca, her father, told the Guardian.
It was that sense of duty that led to her death.
At nightfall on 1 September, Garca was traveling along a winding dirt road, on her way back from meeting rural leaders. Just a few miles from town, the armoured SUV she was traveling in was ambushed by assailants who opened fire with automatic weapons and threw at least one grenade.
Garca, her mother and two others were killed. Her bodyguard was severely injured.
They couldnt beat her with arguments, so they did it with grenades, Garcas father said in the living room of his house in the nearby city of Santander de Quilichao. This is the price you pay for trying to do honest politics in Colombia.
Garca was a candidate for the Liberal party, a broad church that along with its rival Conservatives dominated Colombian politics for most of the past century, until both gave way to insurgent new parties.
Her death made her the seventh candidate to be murdered in advance of local elections this Sunday for governors, mayors, and city councillors across Colombia.
The string of political killings has shaken the country, reminding many of the wanton political violence of past decades, when thousands of candidates including three presidential contenders were killed on the campaign trail.
A 2016 peace deal with the leftwing rebels of the Revolutionary Armed Forces of Colombia (Farc) was supposed to usher in a new chapter of tranquility, formally ending half a century of civil war that killed 260,000 and forced over 7 million from their homes.
But while the Farc demobilization removed one faction from Colombias labyrinthine war and an overarching narrative for the violence peace never truly arrived: local conflicts over the drug trade, land rights and mineral resources continue to fuel violence.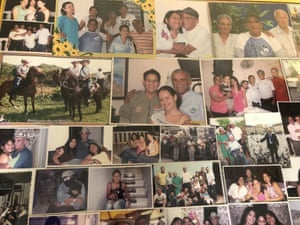 Source: http://www.theguardian.com/us