From hosting a podcast about Jeffrey Epstein to ghostwriting for one of Hollywoods most famous, the journalist reflects on life after her trial by fire
Ariel Levy wrote one of Octobers top bestselling books in the US, but you may not know it. After all, her name is not on the cover.
The American journalist has written some of the most compelling profiles in the last decade as a staff writer for the New Yorker, and she specialises in writing about interesting women. She has profiled Edith Windsor, the plaintiff who won a landmark case in the fight for gay marriage in the US; Diana Nyad, who, at the age of 64, was the first person in the world to swim from Cuba to Florida; and Julia Louis-Dreyfus of Veep and Seinfeld fame.
I have always been interested in the question of what does it means to be a woman? says Levy. The thing Im always looking for is the counterintuitive.
Now she has teamed up with Hollywood superstar Demi Moore, ghostwriting her memoir, Inside Out. The book, released earlier this month, has surprised readers with its candid revelations about Moores career, relationships and her chaotic childhood.
Levy recognises how incongruous this partnership seems. Speaking to the Guardian from the US ahead of her upcoming visit to Australia for the Broadside festival, she laughs when asked about her relationship with Moore. If you had told me five years ago I would be good friends with Demi Moore, that she would be someone I could really properly talk to, I wouldnt have believed you. The most surprising thing was that we could relate at all.
Levys involvement in the book began after Moores publisher read Levys own 2017 memoir, The Rules Do Not Apply, and thought the two shared some overlapping experiences including the experience of miscarriage. Her editor read my memoir and had a feeling that we would get each other, and we met and we did, says Levy.
Moore was also grateful for the help of a professional writer, telling the Wall Street Journal: I wanted it to be a good book, but I didnt feel like my skill set lent itself to be able to do that.
The process involved many conversations with Moore at the actors homes in California and Idaho, and then turning the transcripts into a book written in her voice.
I spent a lot of time with [Moore], so I got a feel for how she communicates. The book does sound like her, not like me. I did that by using her words. A lot of whats in there is direct quotes. Its her language and its her story. I was a midwife.
The construction of the book is not dissimilar to Levys, beginning with a dramatic moment before rewinding and telling the story of how Moore got there.
Its pretty raw, says Levy. She really went for it. She didnt take anything out. I think she really wanted to communicate. She was sick of people trying to tell her who she should be.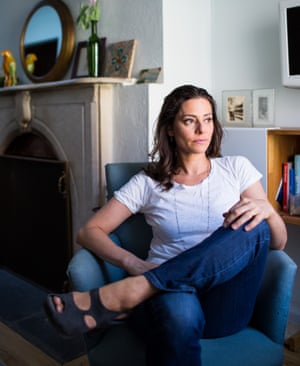 Source: http://www.theguardian.com/us